Karl Fritsch

créateur de bijoux
Born (1963) in Sonthofen, Germany ; lives and works (from 2010) in Wellington, New Zealand.


Education

1982-85
Goldsmiths school in Pforzheim

1985-87
Worked for the firm C. Neusser in Pforzheim

1987-94
Academy of Fine Arts in Munich under Prof. Hermann Jünger and Prof. Otto Künzli.

1994-09
Workshop in Munich

2012
Adjunct Professor of Royal Melbourne Institute of Technologie (RMIT)


Awards
1985
Preis der Goldschmiedeschule Pforzheim

1992
Belobigung des Verbandes der Deutschen Schmuck- und Silberwarenindustrie.

1992
Stipendium der Jubiläumsstiftung der Landeshauptstadt München.

1995
Herbert-Hoffmann-Gedächtnispreis, Internationale Handwerksmesse München. Postgraduiertenstipendium der Akademie der Bildenden Künste, München.
Projektstipendium der Stadt München

1996
Förderpreis für angewandte Kunst der Landeshauptstadt München.
Stadtgoldschmied der Stadt Erfurt

1997
Projektstipendium des Deutschen Museums, München.

1999
Projektstipendium der Stadt Erfurt : Arche Noah Projekt.
Förderpreis 99 des Förderkreises Bildende Kunst in Nürnberg e.V.

2000
Goldstipendium der Firma C. Hafner, Pforzheim.
Staatlicher Förderungspreis für junge Künstlerinnen und Künstler, München.

Works in Public collections

CZ
Schmuck und Edelstein Museum, Turnov

France
Espace Solidor, Haut-de-Cagnes

GB
Victoria and Albert Museum, London ; Royal College of Art, London;

Nederlands
Stedelijk Museum, Amsterdam; Stedelijk Museum´s Hertogenbosch

Suisse
Mudac, Musee de Design et Àrts Appliques Contemporains, Lausanne; Alice und Louis Koch Kollektion, Schweiz.

Germany
Danner-rotunde, Pinakothek der Moderne, München ; Museum für Kunst und Gewerbe, Hamburg ; Schmuck Museum Pforzheim; Schmuck Museum Pforzheim.

Italie
Museo Del Gioello dÁutore, Padua

Japan
The Hiko Mizuno Collection, Tokio

New Zealand
Auckland Museum, Auckland; Te Papa National Museum , Wellington

USA
The Helen Drutt Collection, Philadelphia.


Karl Fritsch statement

Now I'd like to just chisel a ring out of a 2-3 kg block of gold.

Maintenant, je voudrais juste ciseler une bague à partir d'un bloc de 2 à 3 kg d'or. 


---
Cet artiste a participé rue Paul Fort à :
L'exposition "Au-delà du précieux, au-delà des mers"
en septembre octobre 2013
---
Photos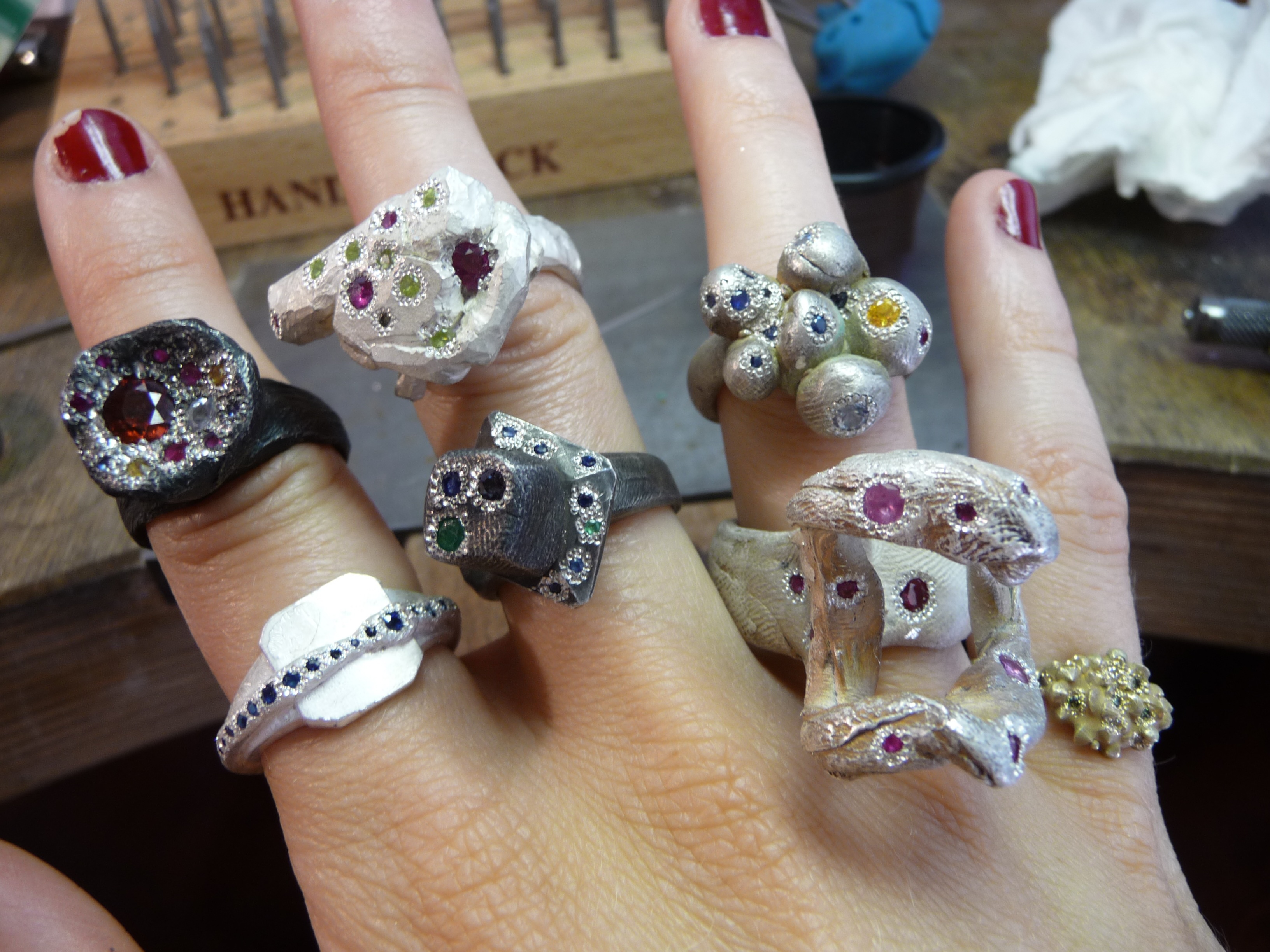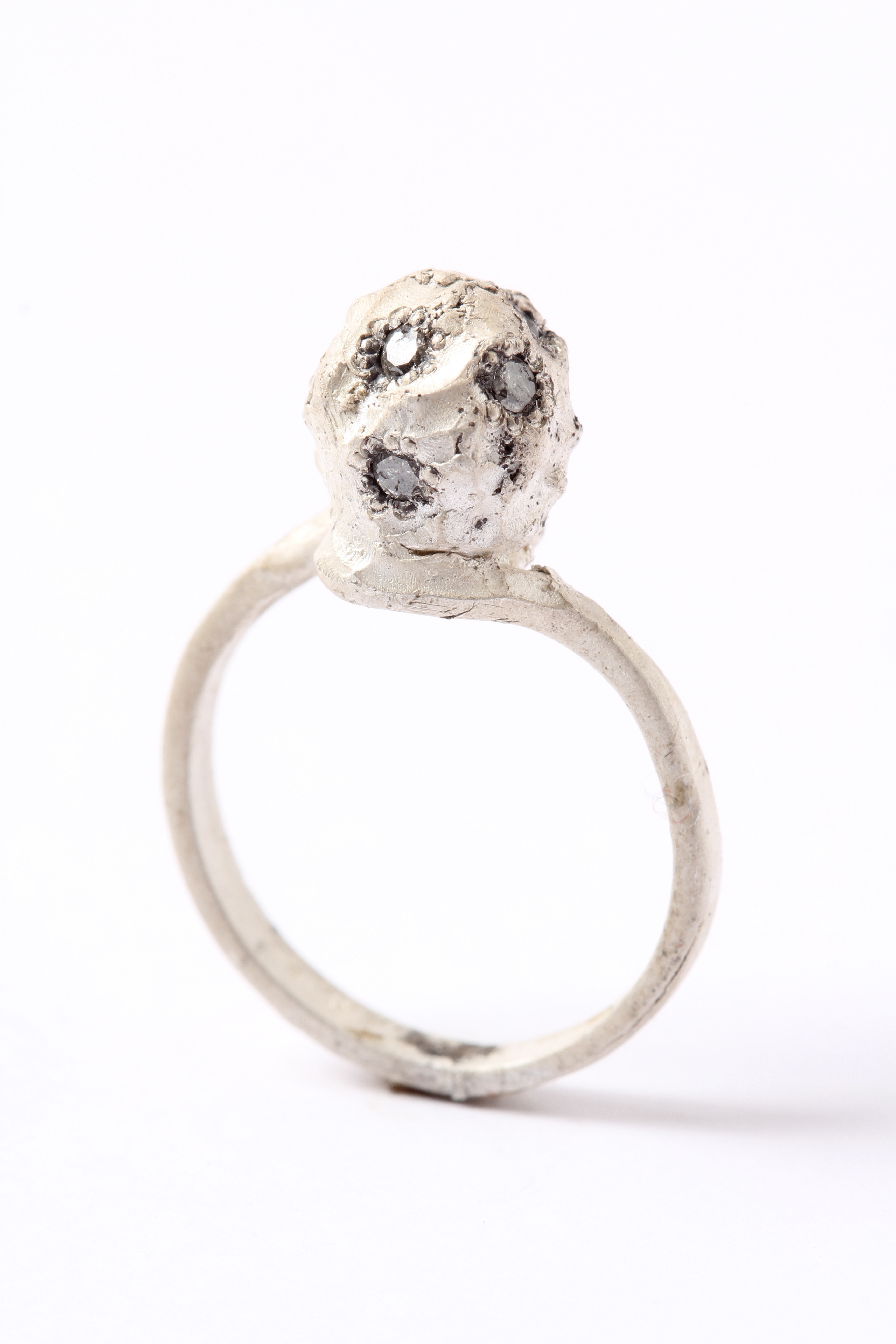 silver, diamonds with black inclusions - 2013
argent, diamants, avec des inclusions noires - 2013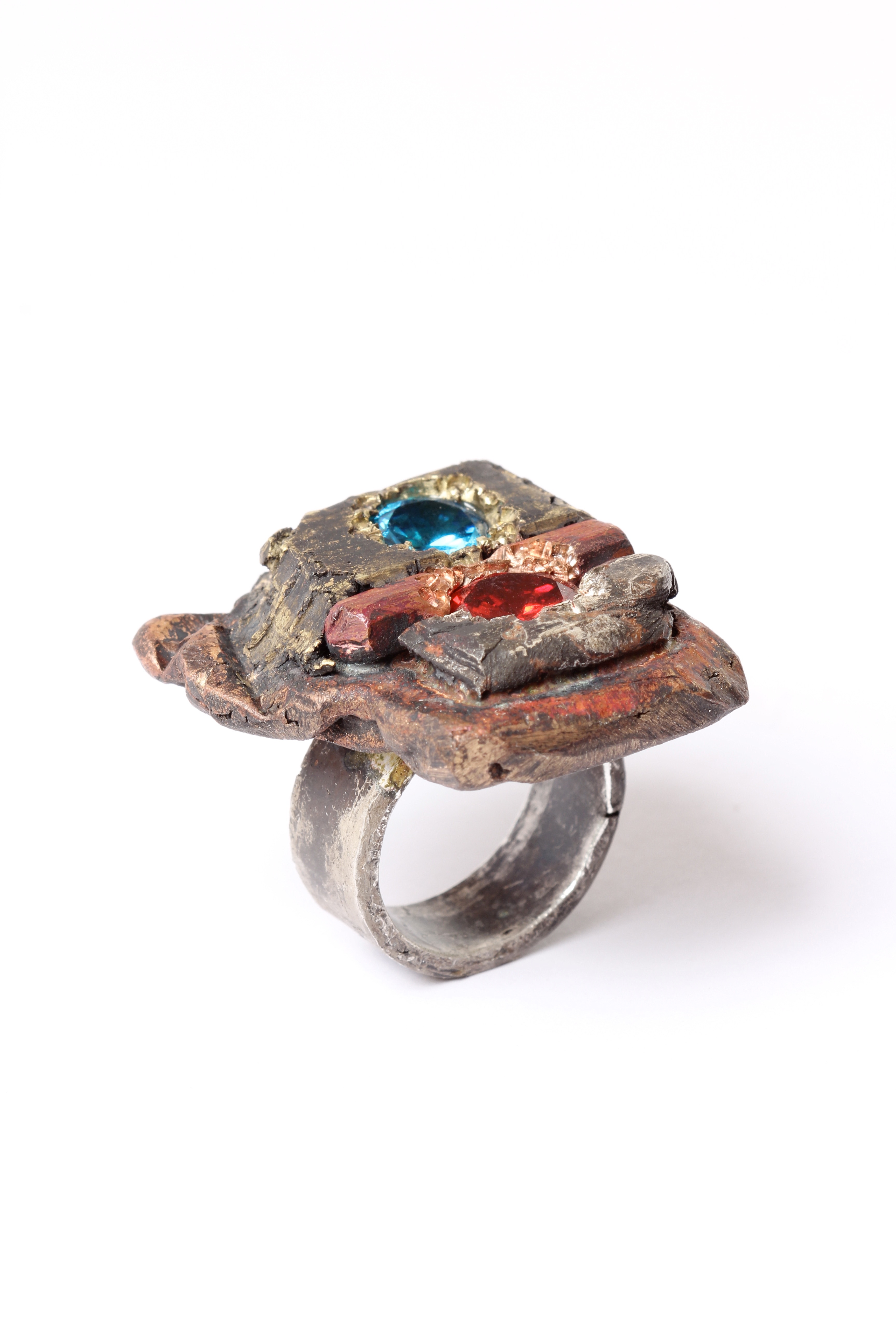 silver, copper, brass, cubic zirkonia - 2013
argent, cuivre, laiton, zircon cubique - 2013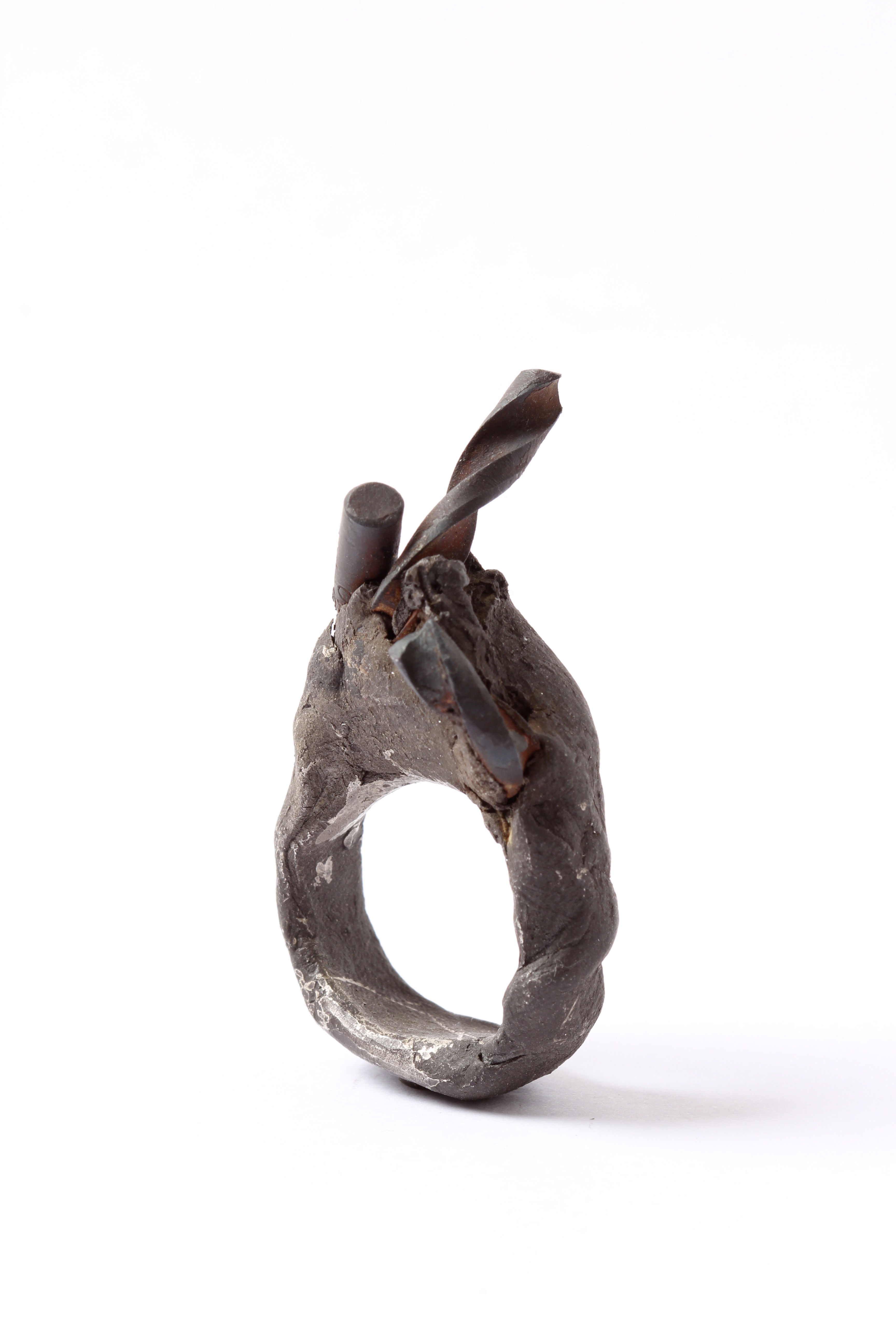 silver, steel - 2013
acier, argent - 2013