Dorothea Prühl

créatrice de bijoux
Born (1937) Breslau, lives, works Halle, Germany.


Education

1956
Fine Art at Burg Giebichenstein in Halle

1962
Diploma worked as a prototype designer at a VEB, a people-owned enterprise in the German Democratic Republic

1966
Teach at Burg Giebichenstein´s jewellery class

1974
Jewellerymaking was installed as an independent course of studies

1994
Professor in this class until her retirement in 2002.


Awards

1999
Prize of Galerie Marzee

2009
THe Bavarian State Prize

Dorothea Prühl is a major player on the current jewellery scene.
---
Cette artiste a participé rue Paul Fort à :
L'exposition "Au-delà du précieux, au-delà des frontières"
en novembre 2013
---
Photos


Schlangen ; Snakes 2011 Titan Gold - titanium gold Durchmesser einer Form 7 cm
diameter of one shape 7 cm

Serpents itaniem, Or, 7cm de diametre/chaque unité

Foto: Helga Schulze-Brinkop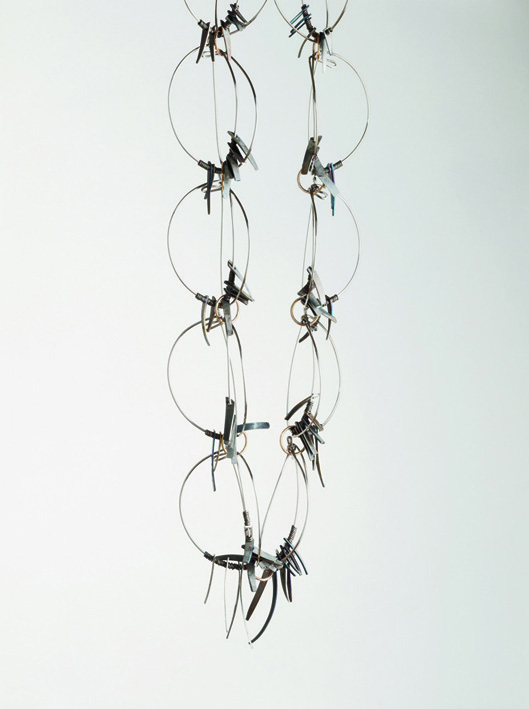 Rabe - Raven 2008 Edelstahl Titan Gold - stainless steel titanium gold
Höhe 40 cm - height 40 cm

Corbeau (2008) Or, acier, Titzne 40cm long
Foto: Helga Schulze-Brinkop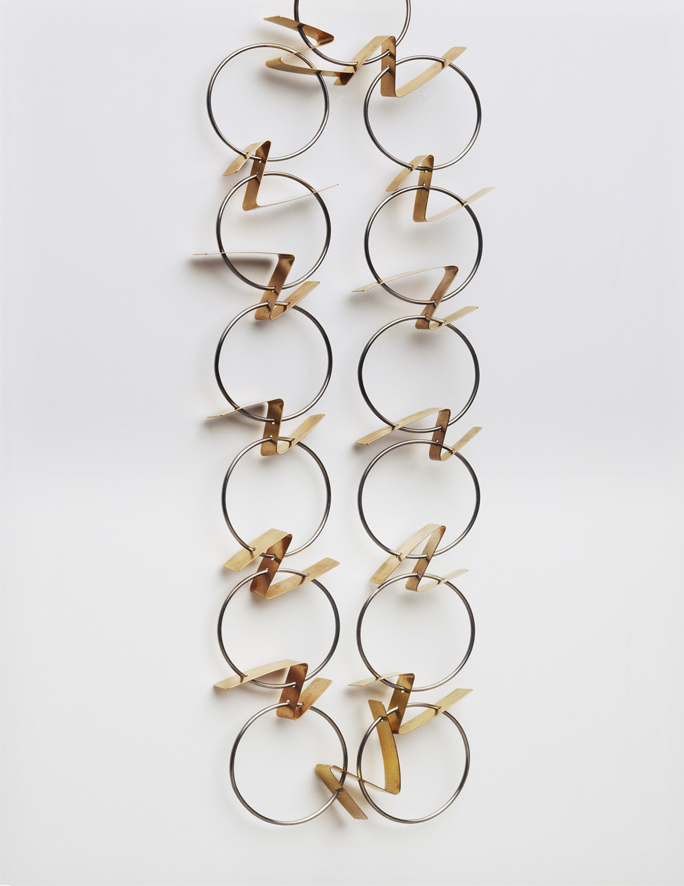 Haken - Hook 2011 Gold Edelstahl - gold stainless steel Durchmesser
einer Form 5,5 cm - diameter of one shape 5.5 cm

Hameçon (2011) Or, acier 5,5x5,5cm diametre
Foto: Helga Schulze-Brinkop